*Person shown in the image above is NOT me. I choose random stock images for each DRPL post and on occasion, I'll use an image that I took.
Sunday 04/23/2017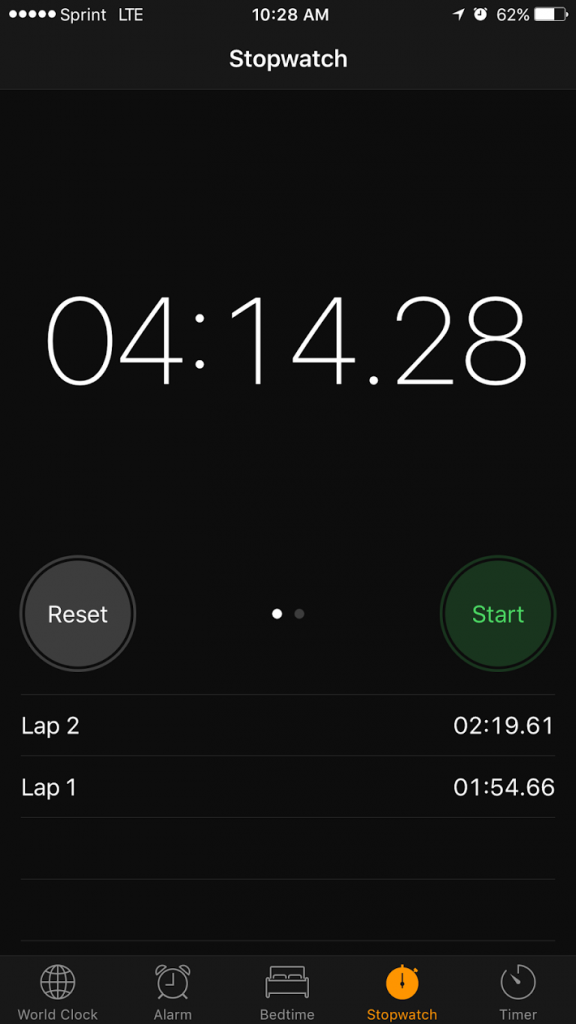 Time for Lap 1: 1:54.66
Time for Lap 2: 2:19.61
Total time: 4:14.27
Notes: I still haven't figured out how the rounding works on my phone but the total time still varies by .01 from time to time.  Either way today I beat my personal record for lap time 1 AND overall total time.  Finally got the lap to sub 2 minutes but I noticed that it definitely drained my energy for the end of that 2nd lap.  Will work to get the 800M in sub 4 minutes within the next few weeks.
Monday 04/24/2017
Time for Lap 1: 2:15.69
Time for Lap 2: 2:29.19
Total time: 4:44.88
Notes: I ran WAY slower today.  Something that didn't help was that my right knee and ankle are a little sore.  Not sure if it's just "sore", feels a bit bruised but maybe that's just normal.  I'm thinking it could be how I'm running, my old sneakers and the fact that I also have them bent in the same position sitting down for several hours at a time.  And I'm also not stretching as much as I should.
Tuesday 04/25/2017
Notes: Decided to give my knee and ankle a rest today and continue my laps tomorrow.
Wednesday 04/26/2017
Notes:  Did not run today either because my right knee and ankle were still a bit sore.
Thursday 04/27/2017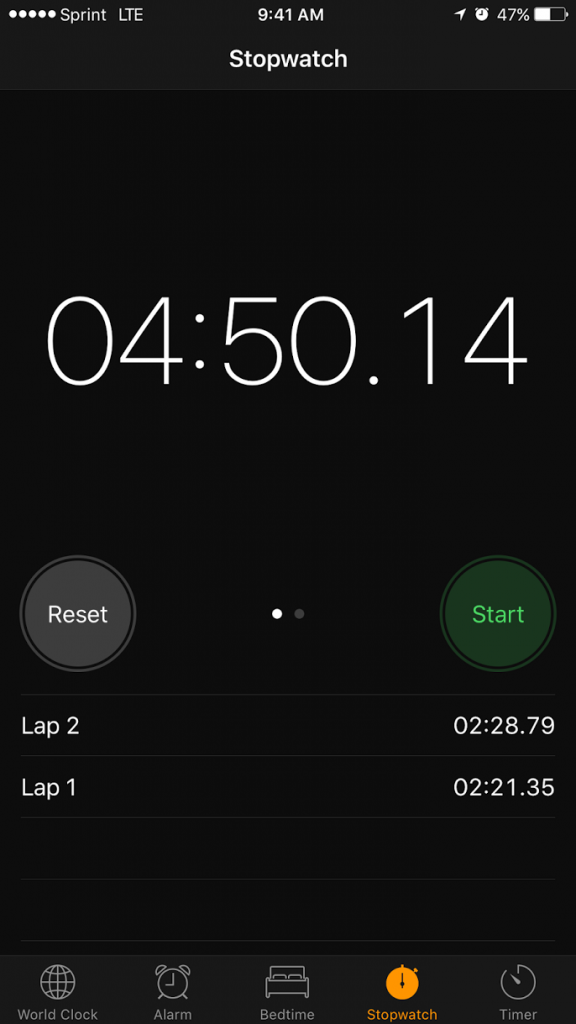 Time for Lap 1: 2:21.35
Time for Lap 2: 2:28.79
Total time: 4:50.14
Notes: My ankle was fine but my knee was still hurting a bit so I ran significantly slower than previous faster days.
Friday 04/28/2017
Notes: Traveled to San Antonio for my sister's regional track meet, I did not run – walked a lot but didn't run.
Saturday 04/29/2017
Notes: Still in San Antonio, walked a lot but did not run.
End of Week Progress
Avg Time for Lap 1: 2:10.567  -0.798
Avg Time for Lap 2: 2:22.205  -0.578
Avg Total Time: 4:36.43  +2.292
Notes: